bio

John West has been active in stage, screen, television and recording since the tender age of six. In high school he was asked to perform and write music for the various choruses at Berkeley High School. It was here that he composed his first serious piece of music, a jazz mass based on the Latin liturgy called
Mass Jaztel
. At graduation John was singled out to arrange music for chorus and orchestra.
At Willamette University pursuing an undergraduate degree in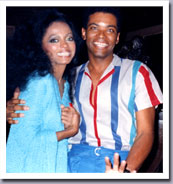 Piano Performance, John became the star musician at the school and created his band "The Together Troupe". During his junior and senior years he wrote two 3-hour extravaganzas for his band, full orchestra and dancers. After seeing excerpts from John's shows, legendary jazz Trumpeter and bandleader Don Ellis said, "It is the best thing I have seen on any college campus!"
During and after college John acted in numerous plays and musicals, and in Portland, Oregon he rose to critical acclaim in the role of Leading Player in the musical
Pippin.
He sang in studios around Portland then wrote and sang jingles in Seattle, including the Ben Bridge Diamond Jewelers ad campaign.
After college, John went on to study at the New England Conservatory of Music in Boston where he received his Masters degree with Honors. While there he was the pianist for the world-famous New England Ragtime Ensemble, conducted by Gunther Schuller. As a regularly featured vocalist highlights were recording on
The Music of Paul Whiteman
, singing for Seiji Ozawa, and performing with the Boston Pops Orchestra.
John also performed solo with the New York Philharmonic and studied piano technique with Madame Margaret Chaloff, who also coached Chick Corea and Herbie Hancock.
Following his stint on the east Coast, John returned to Portland where he trained as a theater organist and played for two years at The Organ Grinder both in Portland and in Denver. He then headed for Los Angeles where he embarked on the most serious part of his professional entertainment career.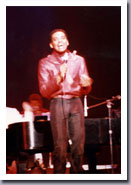 In 1989 John joined the legendary Motown record label. Originally hired as a staff writer, he eventually became staff producer and had the opportunity to hone his keyboard skills on multiple synthesizers including the Synclavier. While at Motown, he sharpened his vocal skills on demo and nationally-released recordings and worked with many legendary influences in popular music including Berry Gordy, Jr. [founder, Motown Records], Norman Whitfield [hit songwriter of 'I Heard It Through The Grapevine', 'I Wish It Would Rain', 'Psychedelic Shack'], Al Kasha [Oscar Award winning writer, 'There's Got To Be A Morning After'] and many others. John had his songs placed into film [Berry Gordy's 'The Last Dragon'] and on the recordings of Jennifer Holiday ['Gotta Give It Up'], Nancy Wilson ['Heaven's Hands'] and Appolonia ['You Can't Win']. Having the opportunity to hang out with such legends as Smoky Robinson, Diana Ross and The Jacksons, John truly developed his craft as a pop music writer.
Following the Motown period, John made the transition into another one of his passions: vocal music. He sang and toured for four years with 'The Divine Miss M', Bette Midler, performing with her twice on the Grammy Awards and singing on many of her recordings including the number one hit, 'From A Distance'.
He then worked for four years with Patti LuPone, the original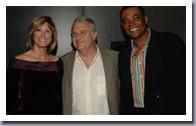 star of
Evita
and Andrew Lloyd Webber's London premier of
Sunset Boulevard.
From the Hollywood Bowl to a two- month tour on Broadway, John performed as Featured Artist and group leader of 'The Mermen', Patti's support vocal group.
John's singing career skyrocketed, becoming an in-demand vocalist for Television and Film Soundtracks. Although this path was not planned, it seemed that he was what the industry wanted, working as vocal contractor for such blockbusters as
Godzilla
and
South Park
- Bigger, Longer and Uncut
and singing
in such films as
The Lion King
,
Sixth Sense,
Anastasia,
Dude Where's My Car, Jurassic Park III, Terminator III, Spiderman
1 and 2,
Van Helsing
and countless others.
John has also had the great opportunity to write and perform his vocal arrangements for major films including
Phone Booth
and the animated
The Three Musketeers
starring Mickey Mouse, Donald Duck and Goofy. These arrangements have been met with much critical acclaim.
John's television appearances include 'The Shield', 'The Academy Awards', 'Dancing With The Stars', 'Family Guy', 'King of Queens', 'The Practice', 'Six Feet Under', 'American Idol', and many others. His abilities are so well regarded throughout the industry that between 2003 and 2006 he held the position of Chairman of the National Singers Committee of the Screen Actors Guild.
John has worked with such stars as Whitney Houston, Phil Collins, John Williams, Michael Jackson, Vince Gill, Ricky Martin, Celine Dion, DMX, and Beyoncé. He can be heard on commercials including Bell Telephone and Pepsi and has been featured as soloist on nationally-released recordings. As a touring artist, John's performances cover the entire world -- from Europe to South America and throughout the United States.
Top ^